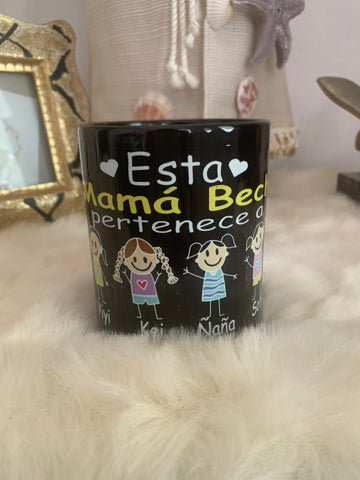 Esta, pertenece a
It's a perfect gift for anyone! Coffee, tea, hot chocolate—whatever beverage you love, this funny coffee mug will keep it nice and warm for you or a friend. Plus, you'll look super cute drinking out of it. Go ahead, fill er' up and enjoy because there's no such thing as too many funny coffee mugs!
Hand wash recommended.
11 oz mug
Please send to email mypikara@gmail.com the names and if you want girls or boys and the color of the hair.
---
We Also Recommend